Kink Ador was the rock trio of artist and songwriter Sharon Koltick, active from 2007 through 2015. The band garnered attention on the national and international stage with it's unique quirky indie rock sound. The music spanned the spectrum from Police influenced syncopated punk songs, to more straight ahead driving rock songs with soaring lead vocals. The Kink Ador sound was influenced by bands such as The Talking Heads, Jack White, and Blondie. Kink Ador shared the stage over the years with bands such as Wye Oak, Mona, Chancellor Warhol, Empires, Clinic, Justin Kalk Orchestra, and performed at US Festivals SXSW, CMJ, Summerfest, Oranje, Snowball, and in Canada at CMW.

Kink Ador released several EP's, and one full length album, titled "Set Me Free" (2015) produced by Ken Coomer. The full length album is a righteous ride through the American dream with songs like "Pilgrim Song" a moody soaring anthem which sounds like a Pink Floyd song from the future, with gospel singers on the chorus; the lyrics discuss the idea of finding home. The record is also highlighted by the punk riff-rock hyper ballad, "Road to Hell," which describes the dark downward spiral of love, with cheerful lyrics "with my girls we talk/we love to people watch/when we're on the road."

The project Kink Ador is in legacy mode now, but all the music and videos can still be found online. Sharon Koltick is now working with the band Dead Cures and publishes her solo material under the moniker Sharon Koltick Presents. To connect about Kink Ador or the new projects contact human@sharonkoltick.com

The shop is active, you can buy the music here or at kinkador.bandcamp.com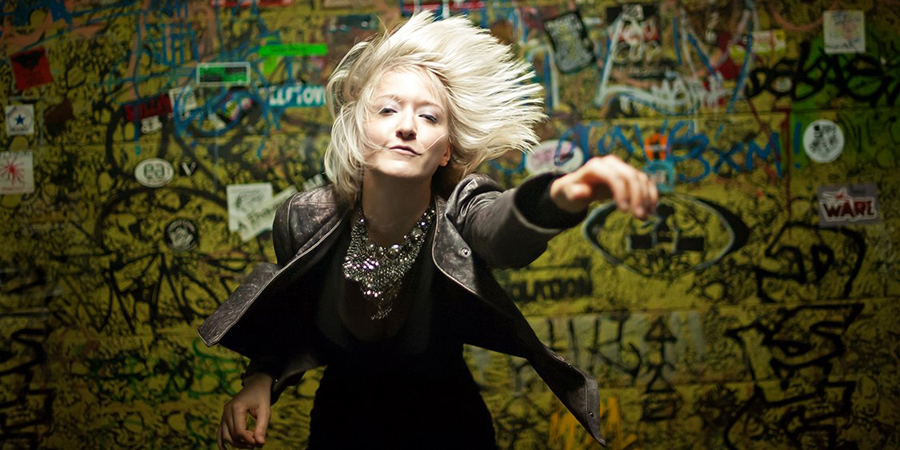 Kink Ador photo by Robbie Quinn.